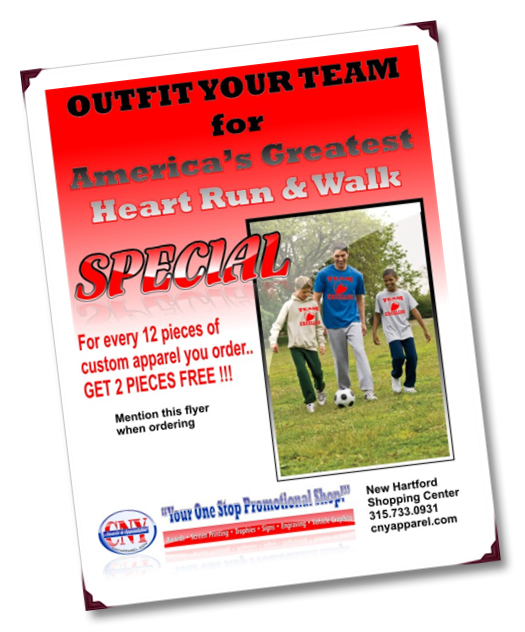 WOW.., it's that time again. I seriously do not know where the time goes.
We are running a new promo this year and we thinks it's pretty awesome.
For every 12 pieces of custom imprinted apparel you order from CNY Awards & Apparel, we are going to give you 2 FREE additional pieces…how's that for an awesome deal?
The only catch?  You must mention this flyer #CNYHR2 at the time of ordering or bring in a printed copy of this post to get the deal.
We will be excepting RUSH orders right up to the Thursday before the big walk, so get your orders in now and get in on a great deal.
Visit us at the New Hartford Shopping Center
next to  Colozzi's card shop and the Gingerbread House right under the three flags.
315.733.0931