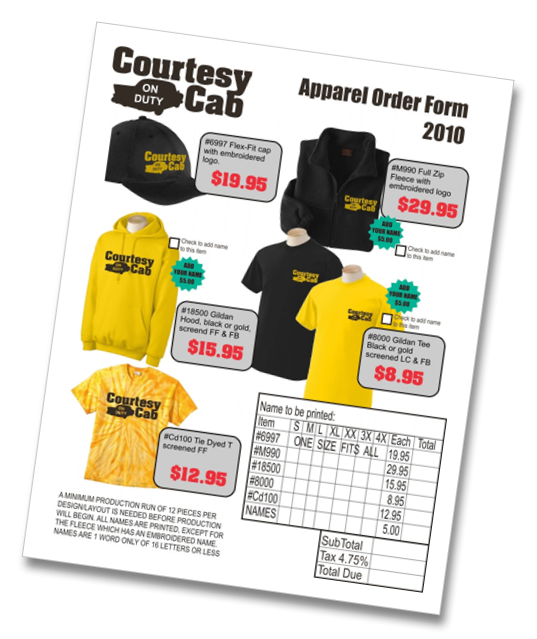 CNY Awards & Apparel is happy to announce custom full color order forms for your business, team or league. These forms can be downloaded from our site, emailed and are available as fill able PDF option. Fill able PDF's allow for data saving and calculations so you don't even have to do the math.
Starting in 2010 CNY Awards & Apparel, Inc, will start offering online form hosting, FREE* for our customers placing orders with CNY's screen printing, embroidery and engraving departments. The forms can be easily accessed from any computer, fill out then emailed directly to our shop for processing and billing.
These forms are hi-quality and offer your logo sampled on product images so your members can easily see what the final product will look like.
You can also get a high resolution print out to take to your local print shop for your mass distribution efforts.
Stop in today and set up your forms for your next sale.
Call Wayne @ 315.733.0931 to discuss your form handling options.
---
*Forms hosting and processing does require either a credit card or PayPal account on file for processing incoming orders.