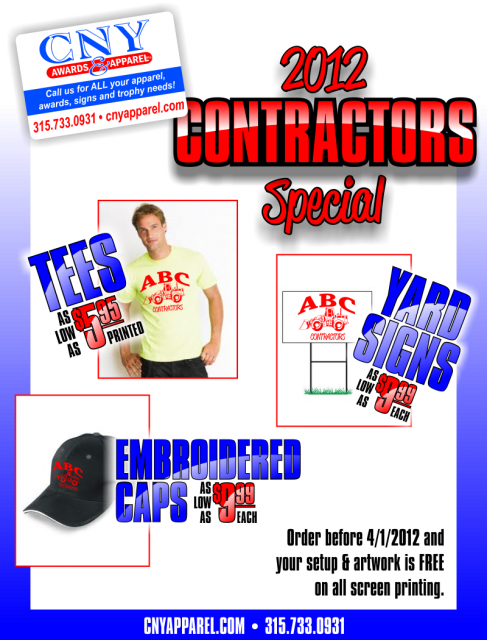 The 2012 Contractors Specials flyer is now available. Order by 4-1-2012 and your artwork and setups are free. Contact us today for all your contractor tees, contractor yard signs and contractor embroidered caps.
Also ask about the many other custom imprinting options we have. Such as pens, vehicle lettering and thousands more for promoting your business.
For the best in service and speed always remember CNY Awards & Apparel in the New Hartford Shopping Center.
For a custom contractor quote contact us at 315.733.0931 or use our contact us page.