We have a lot of people ask us what's the best art format for my job?  And it's a good one, for each process that we perform here at CNY the art specifications can change and sometimes quite dramatically.
Jump to ART SPECS for submitting art to us.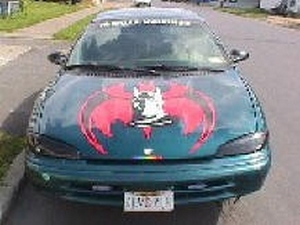 If we are doing print or print-n-cut signs/decals then the artwork can contain any mix of lines, images, and objects. These types of artwork can contain complex fills, gradients, tiles and other special effects such as found in Adobe Photoshop. File formats for print-n-cut jobs can be any of the following: pdf, eps, jpg, bmp, cdr, ai, psd and more. For instance, for cut vinyl signs, all art needs to be in outline (hairline) form with no overlapping images or objects. The artwork also cannot contain scanned, bitmapped (jpg, pdf,gif, tig, png) images of any kind. File formats are usually either CorelDraw, Adobe Illustrator, or EPS with all fonts converted to outlines.
When preparing artwork for screen printing, either single color or multi-colored the artwork must be in either CorelDraw or Illustrator format so that we may be able to color sep into our plates/screens.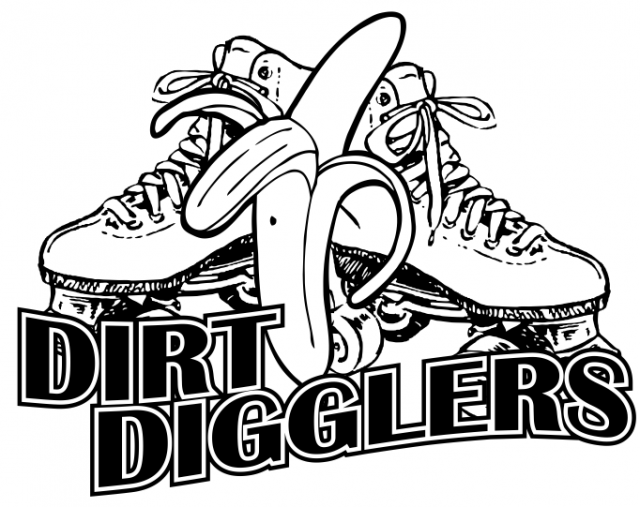 In contrast to everything else our sublimation printing can except almost any format you throw at us. Best used on multi-color plaques, and awards or performance wear like under armor or vapor apparel, artwork used in this process may contain a full rainbow of colors and complexity. Please remember though that sublimation printing on apparel is limited to light colored fabrics as the inks are transparent in nature.Though single color screen print job do offer a bit more flexibility in the art (since we are not separating the colors, a hi-res scanned image or jpg will work in most cases) we still prefer the scalability of vector images such as those created in CorelDraw and Adobe Illustrator.
NOTE: Vector images are created using lines and curves which are filled,which allows for endless scaling without loss of artwork quality. Bitmapped images such a photos and scanned items are created from pixels of color and have a set resolution (usually around 72-300 dpi) which limits how much they can be enlarged before they become pixilated and distorted.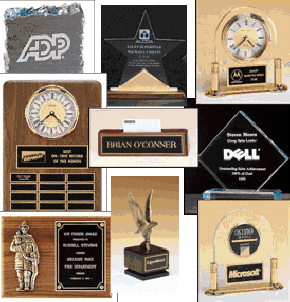 Artwork that is to be engraved needs to follow the same guidelines as for vinyl cutting, since the art is reproduced by cutting the outline of the objects/text instead of actually filling. The contrast to this is of course laser engraving which is capable of solid filling of objects but still limited to one-color layouts.
Here is the run-down to what artwork works with what printing system:
Engraving:
All artwork in outlined form with no fills using hairline thickness
Fonts will not filled unless they are approved single line fonts
Single color artwork
No overlapping images/objects
No line thicknesses greater than hairline
---
Laser Engraving:
Artwork in filled form solid black or halftones allowed
Any Windows fonts may be used, please provide any special fonts unless you can convert to outline first.
Single color artwork, halftones/shading allowed
---
Screen Printing:
For single color jobs: hi-res bitmapped allowed for artwork, for multi-colored jobs only CorelDraw, Adobe Illustrator or PDF files with converted fonts are allowed.
Artwork can be any combination of fills and outlines allowed in the Windows OS Environment
PMS color matching allowed and will be matched as close as possible without guarantee of exact match
---
Sublimation:
Has no real restrictions on artwork, almost any file format can be printed using this method
CorelDraw preferred though
---
Signs:
Cut vinyl (solid colors) must be in outlined format and all fonts converted to outline using only a hairline outline
No fills
No overlapping images/objects
No line thicknesses greater than hairline
Print-n-cut vinyl (full-color and complexity) can use any amount of line thicknesses and colors, we have a colorspec sheet for color matching the system
Print-n-cut outlines have a margin of error of .05 or less, we suggest if possible to leave a .10 white border especially when using heat transfer materials
---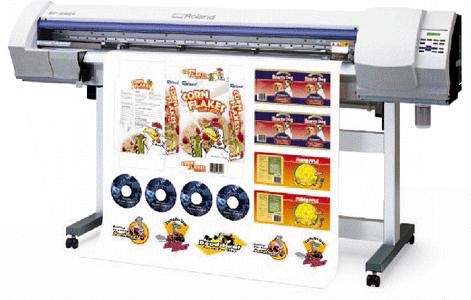 Windows 10 Pro, 8gig ram, 2 terabit drive, 1 terabyte backup system, Our shop specs:
Email files up to 20meg in size
Sublimation max page size: 11×17
Maximum heat press size: 14×16
Print-n-cut max page width: 52''
Maximum image area: 50''
Maximum length: undetermined yet
Cut vinyl maximum page size: 52''x240''
Maximum image area: 22.5''x240''
Engraving maximum flat area: 12''x18''
Screen printing standard maximum print area, full size: 11''x12'' (due to vellum page sizes only), chest size: 4''x4'', pants: 4''x24''
---
ART SPECS
Word Docs are the worst formats please avoid, if you must please send all fonts used also
JPG, BMP, GIF or any scanned image must be 300dpi and scaled to 200% of printed size
EPS, CDR, AI or other vector files (must not contain bitmapped images) all fonts converted to outlines
Google'd images, please don't, unless you can find large images that are clean
PDF's, no scanned images unless they are high resolution and clean
When in doubt please call us or stop in. We have a complete art department and in many cases there are no charges for artwork.
---
If you any questions about this information or how to convert your art for best use please contact wayne@cnyapparel.com.

Designed by