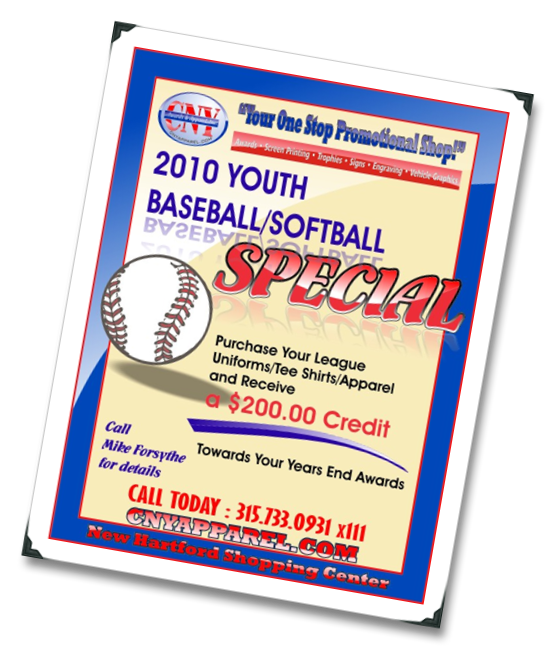 Our new 2010 Youth Baseball/Softball Specials Flyer is here. This year, we are offering a real added special, $200.00 credit towards your year-end awards. That's right, that's almost like getting the apparel for almost nothing.
Simply purchase your league uniforms, tee shirts (t-shirts) or other apparel with custom screen printing and when it comes time for your awards, come back to get an automatic $200.00 credit.
For more info call Mike Forsythe @ 315.733.0931 x111.